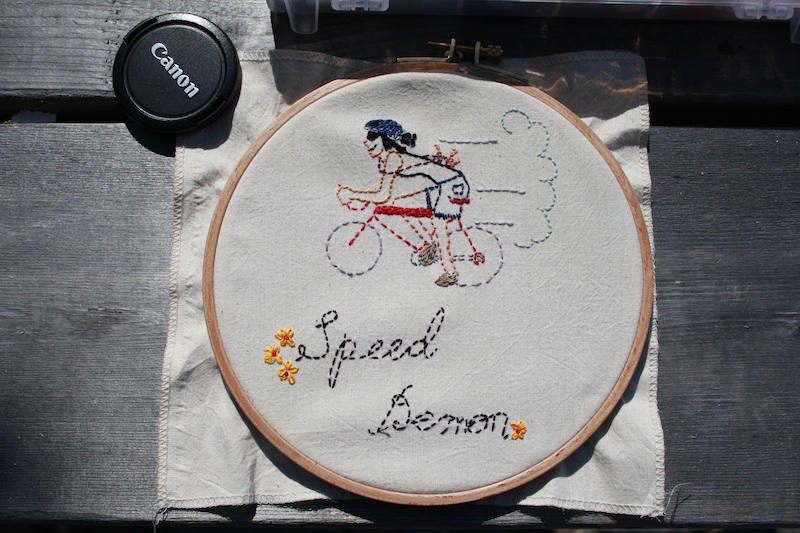 Here is a design of my own, for a project I finished in sunny August. It was a birthday present for an amazingly athletic woman. This is an example to show that it only takes a basic knowledge of freehand embroidery and a simple design, to turn a creative idea into a product that feels personalized and looks great.
The fabric is plain muslin, and the hoop serves as a frame so the final place can be hung up on a wall.  The steps themselves were quite easy. First, I freehand sketched a lady cyclist by looking at pictures with Google Images ; this is my equivalent of taking a canvas outside to the field, I suppose. I added details to personalize the image, including the trademark big bunch of keys my friend usually seems to be carrying around.
For the caption, I wanted to get the "cursive font" look to contrast the modern image with a nostalgic feel. This cursive font generator from Fontmeme created the image, which I then printed and traced onto the canvas. I would recommend doing this rather than winging it, unless you can perfectly recreate a consistent-looking font.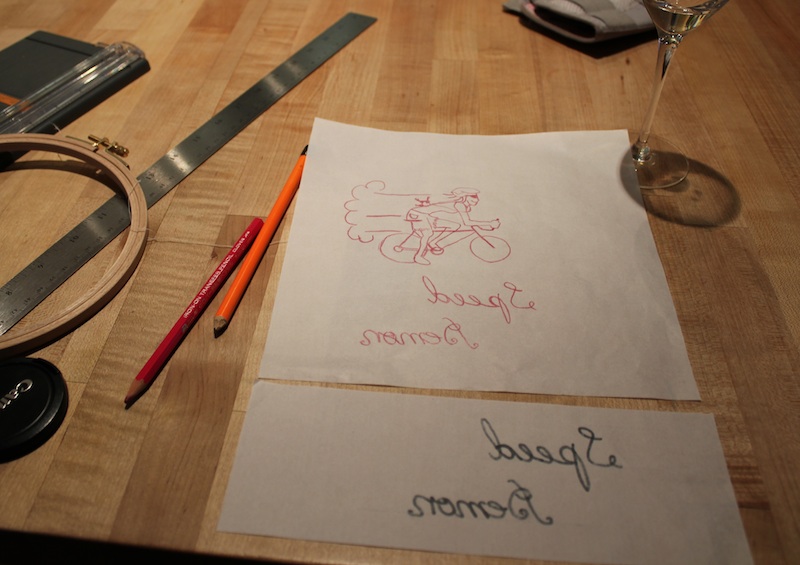 The process is then more or less the same as the haiku pillow. The design is traced with heat-sensitive transfer pencil and ironed onto the fabric. I first serged the edges of the fabric to tidy the edges.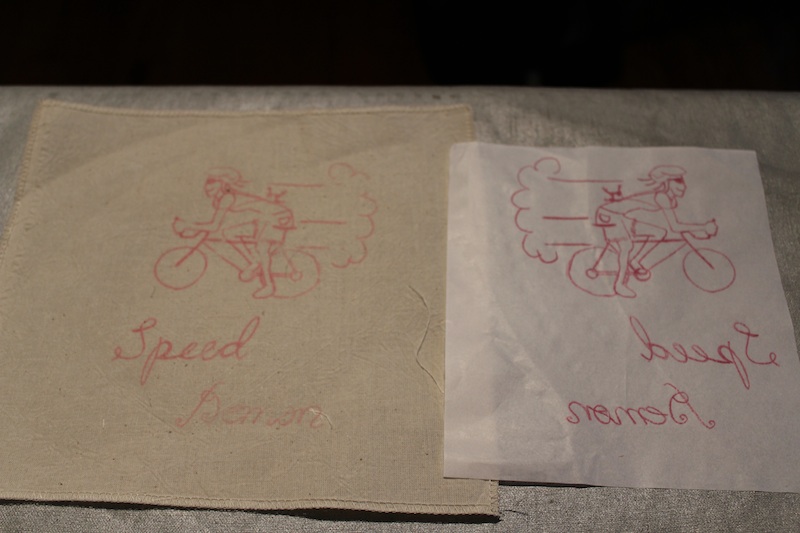 After that, it was just me and the box of embroidery floss. I had to make some creative deviations to make the image more colourful (read: black bike + black helmet + black clothes = not the look I was going for). The yellow flowers at the end added to the nostalgic look and added some 'heft' to the empty space surrounding the main image.
Here are the stitches, all very basic:
Straight stitch: Bicycle frame, girl outline
Satin stitch: Fills of bicycle bar and helmet, sunglasses, shoes
French knot: Curly hair and flower centers
Flowers: Lazy daisy
This is also the project where I suddenly learnt how to make running stitches actually run – ie dip the needle in and out of the fabric to get 2-3 stitches in a run. Before I would painstakingly pull the needle completely in and out of the frame for each stitch. For a good year, the backstitch was my go-to stitch.
I recommend practising the running stitch because once you get it, the picture really moves along. Plus, it uses far less thread than the backstitch.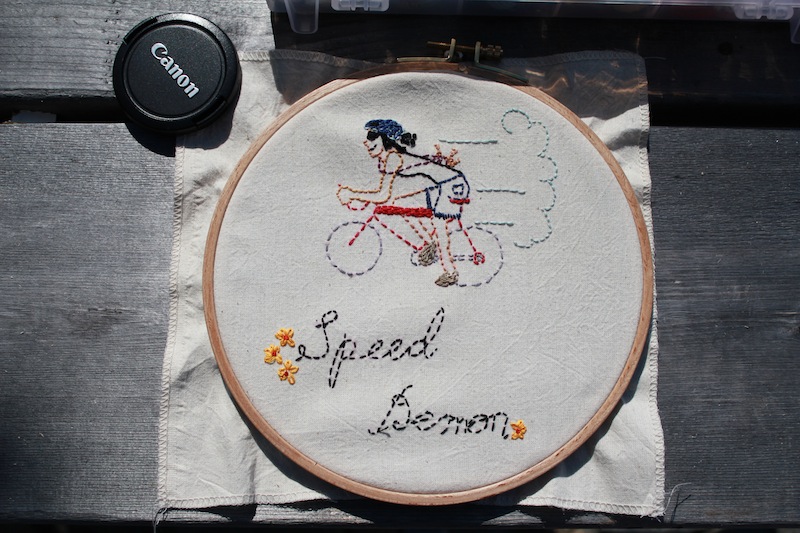 I'm looking forward to sprinkling more such projects in the coming year. Stay tuned!