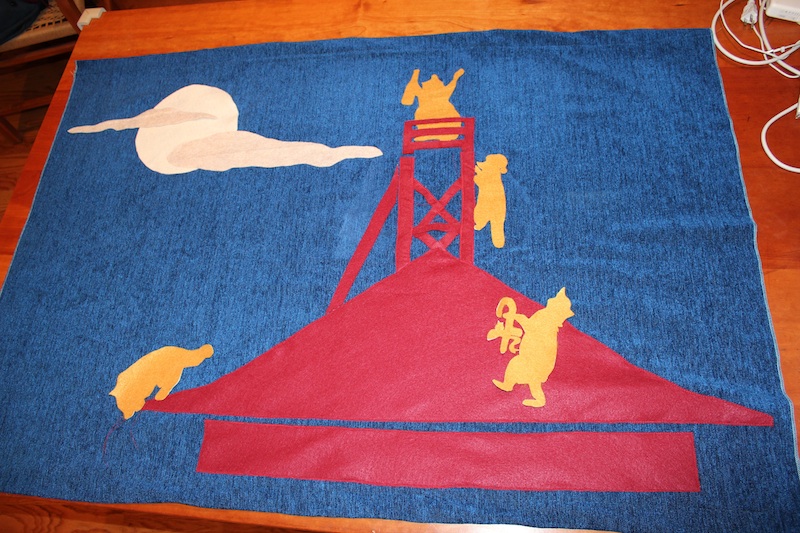 More progress on my flag for the DailyFlag fundraiser. This week I traced the appliqué pieces, cut out the fabric, finalized the layout and began the stitching. As always, the project evolves and there were a few major changes in this one.
I was careful enough to do mini tests at each step and caught some problems early on. For one, some of the pieces hadn't been reflected/flipped horizontally/to their mirror images. So when I laid them out after adhering the fusible webbing, not all sides were fabric side up (see this earlier post about applying fusible webbing).
The bigger problem turned out to be that black raccoons weren't visible on the dark blue fabric of the flag and that the silhouettes didn't look as distinctive as my mockup with the full raccoons.
So I changed a few things:
the racoons would now be in more high-contrast,
all but one racoon had to lose the Xmas hat, so the ears would give the silhouette a distinctive look
raccoon#4, who was squatting and looked like a blob in silhouette, had to be replaced with a different one whose ears and tail would be visible.
This is what the result looked like in the changed mockup: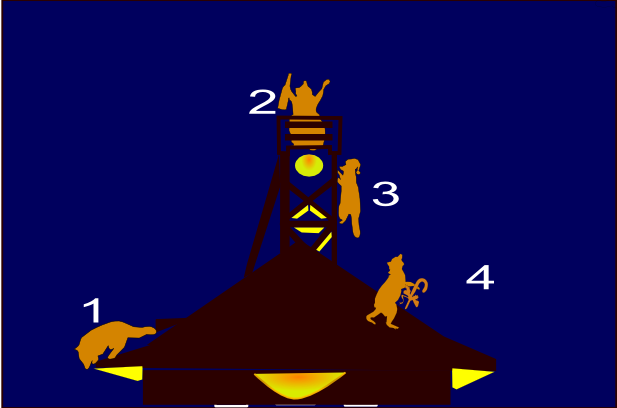 and this is what the appliqué layout looks like.
I then decided to add an atmospheric moon (notice the snack plate at top left).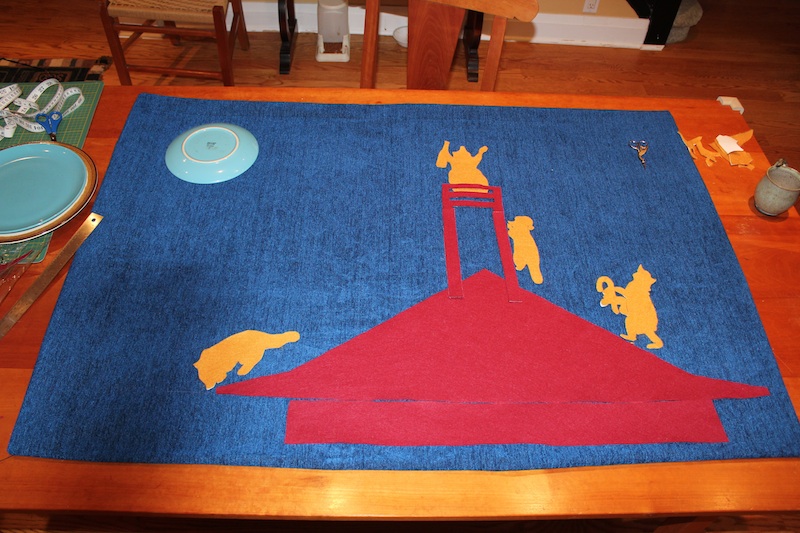 And then added a couple clouds, partly in honour of the beautiful cloud graphics from the game Escape from Monkey Island.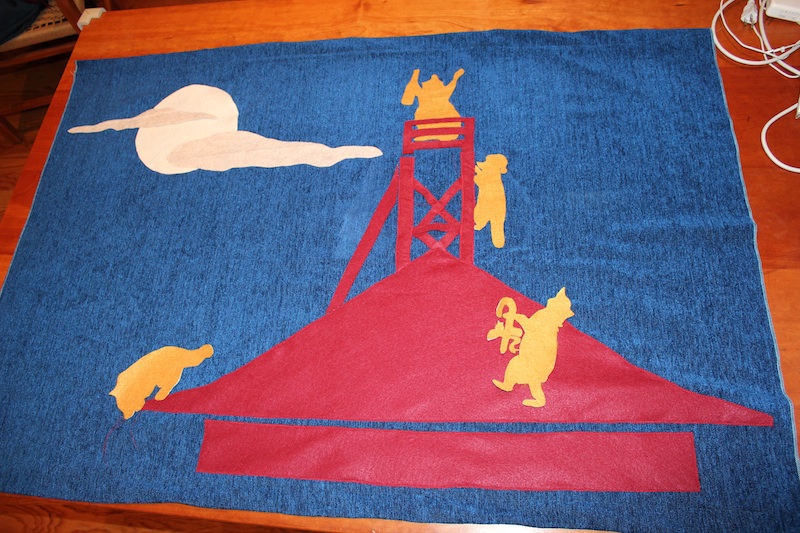 Awful photo aside, I think it looks much better now.
That's it. Now it's just stitch, stitch,stitch!