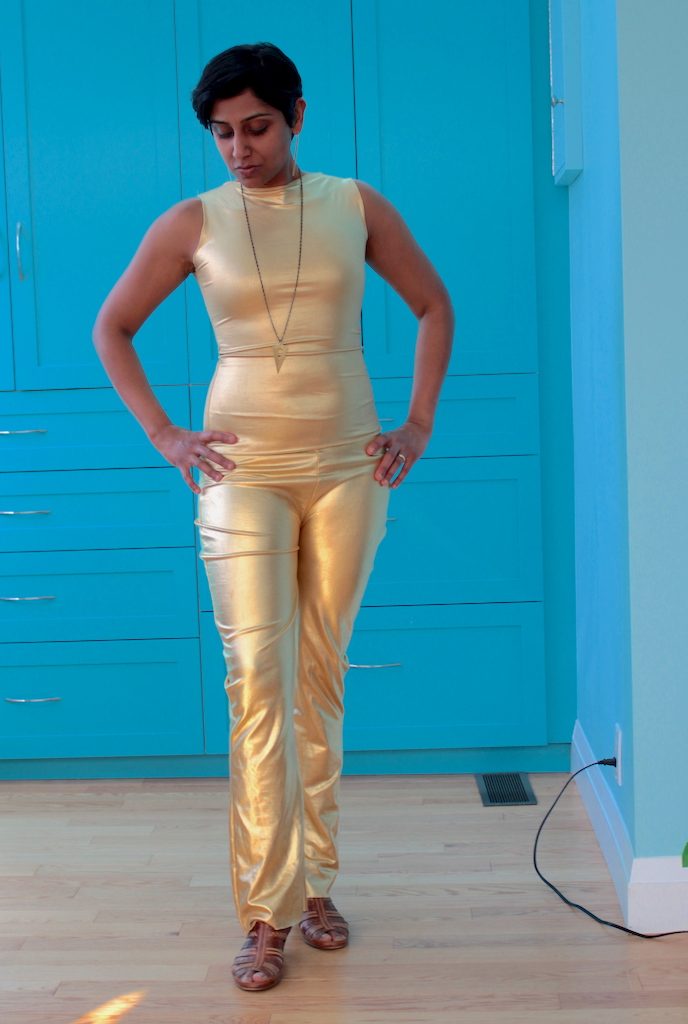 Anyone remember this bad boy from early 2016? I had made it to go as Bond Girl to a 1960's-themed New Year's Party. It was made by tracing existing clothing onto the lâmé fabric, and sewn by serger. The original top is in halter design, and getting the right fit on the pants took several iterations.
This month I just updated the top to get a curved neckline, for an event I was singing in. I wanted to pair the outfit with a jacket that had a clean, curved neckline, and the ribbons from the halter top just didn't work with the jacket.
The update was pretty simple and same as before. I simply created a chalk outline using an existing tank top. The neckline is identical in the front and the back, and follows the shape of the back neckline on the tank top. For longer-term I would probably lower the front neckline as the lâmé tends to curl somewhat, and naturally wants to sit lower on the neck.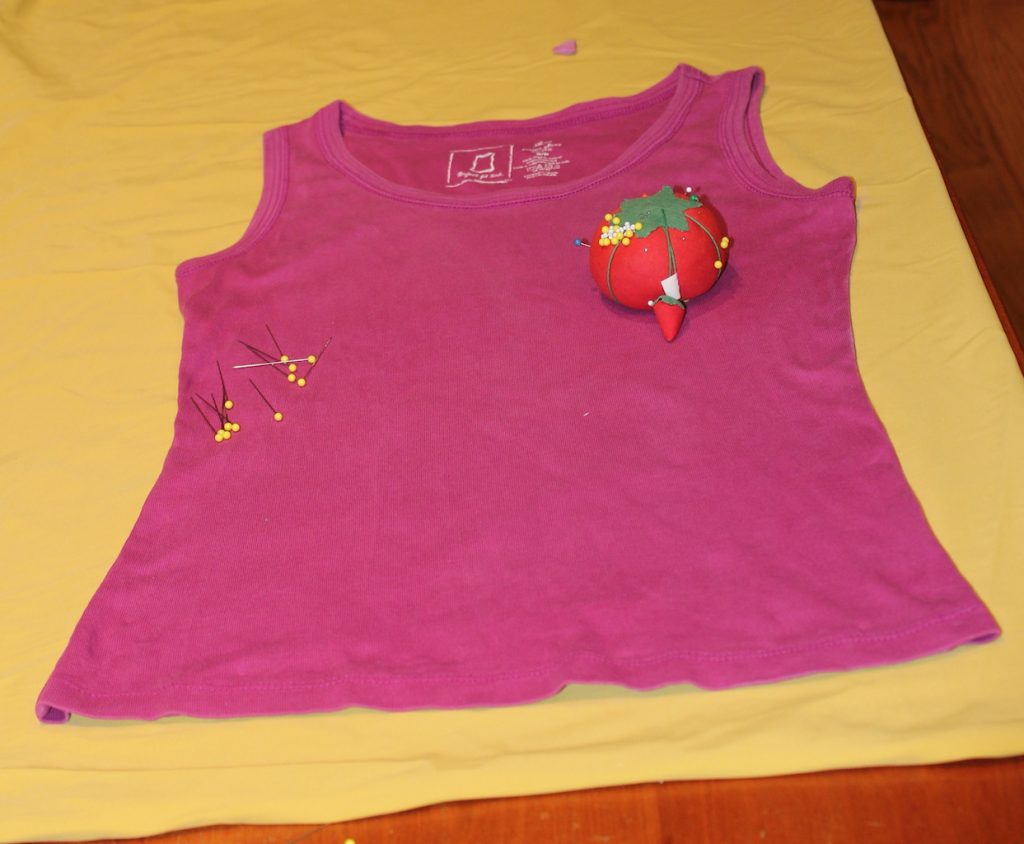 I had a sewing buddy show up; mercifully, said buddy did not wreak much havoc.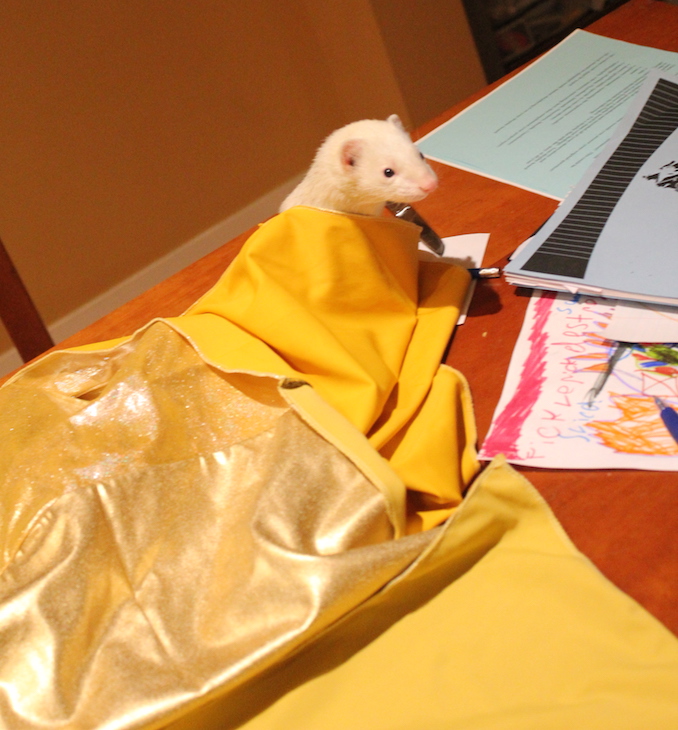 And I sewed the top together just as before, with only the serger.
The resulting neckline looks much better with this jacket (Fresh Collective; jewellery by Torched Studios; both Toronto-based). I did have to pin the back of the top to the top of the pants because the top did tend to ride up. Future designs will need to fix that also.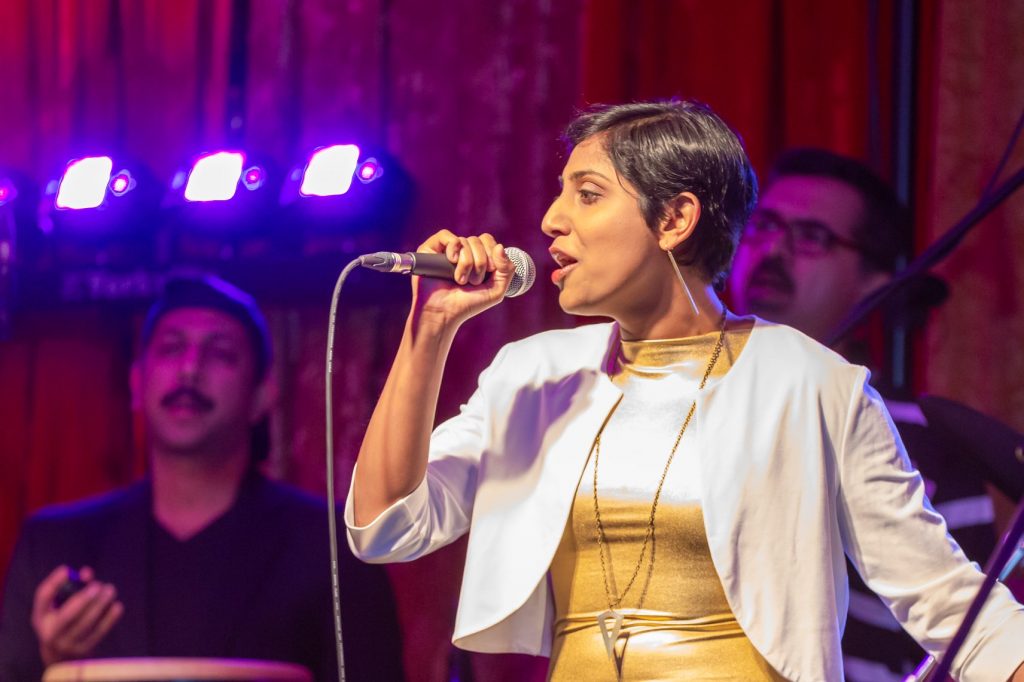 Photo credit: Sachin Rao.
I have another embroidery project cooking, more soon.