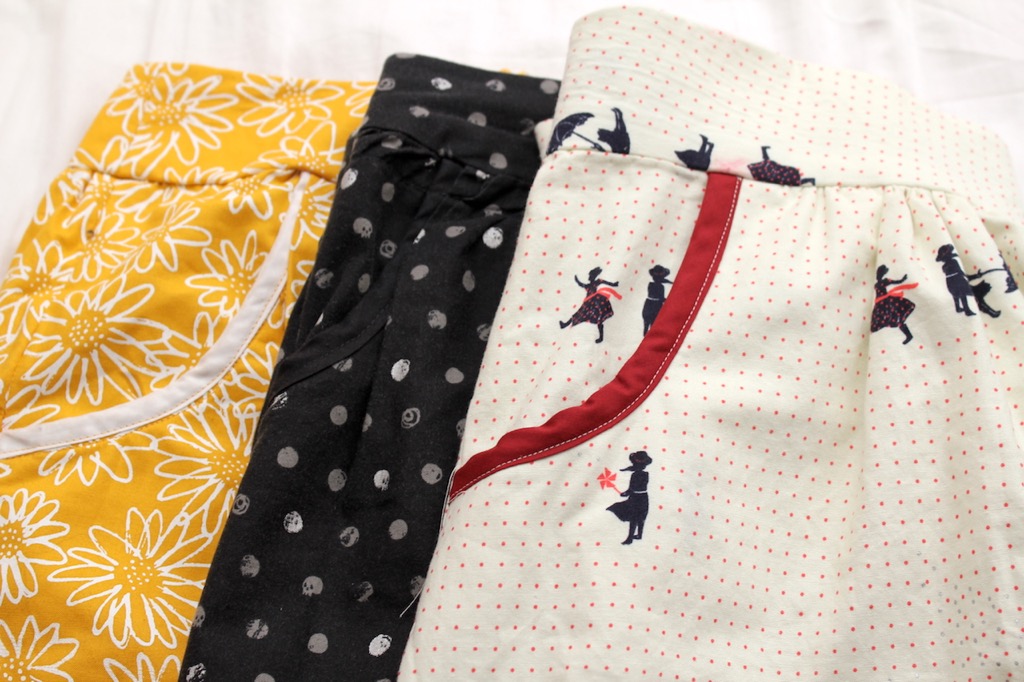 Every year, July hits and I realize I don't have any skirts! The thing about living in a four-season city like Toronto is that, in the dead of winter, you don't think you're ever going to reach for anything other than thick corduroys, and wooly socks. Then comes spring, and you begin to remember what the sun feels like on your arms. Finally, when summer gets here, you really want to bust out those skirts and go wheeling around on your bike in the city. But …graaah! No skirts; now what?
So this year, I bit the bullet and just made a bunch – okay, three – skirts. Done, done, and done. I used the Butterick Simplicity 2226 pattern ("Learn to Sew"). That I used it despite its kitschy cover speaks volumes about my desperation.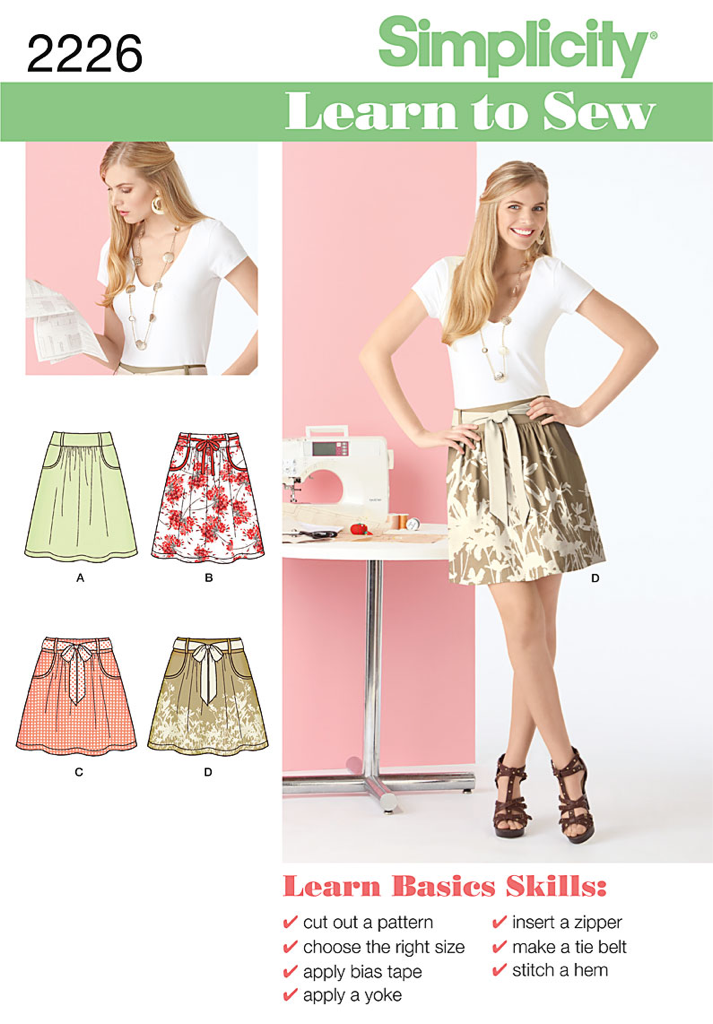 It's a good pattern, and I plan to make more in the future. The skirt is zippered, has a simple yoke at the top (that's the panel at the waistband) and – bonus! – has pockets. I did my skirts in three very different prints: Cotton and Steel Skulldot (black with white/metallic polka dots), Robert Kaufman Floral Canary Yellow (happy, happy; joy,joy!) and Cotton and Steel "Zephyr" (nostalgic, dense polka dots, wholesome kids flying kites).
The pattern's came together rather quickly. The pocket details are nice and I find them rather useful. I went with a medium size pattern, and had to take it in the back seam by roughly 2 inches, to make it fit at the waistline. This resulted in a skirt that is still a larger fit, sitting at the bottom of my waist. Could probably go with something a size smaller next time. Everything else was reasonably straightforward, and I will likely make more of these next season.
Here they are:
Definitely need more neutral colours.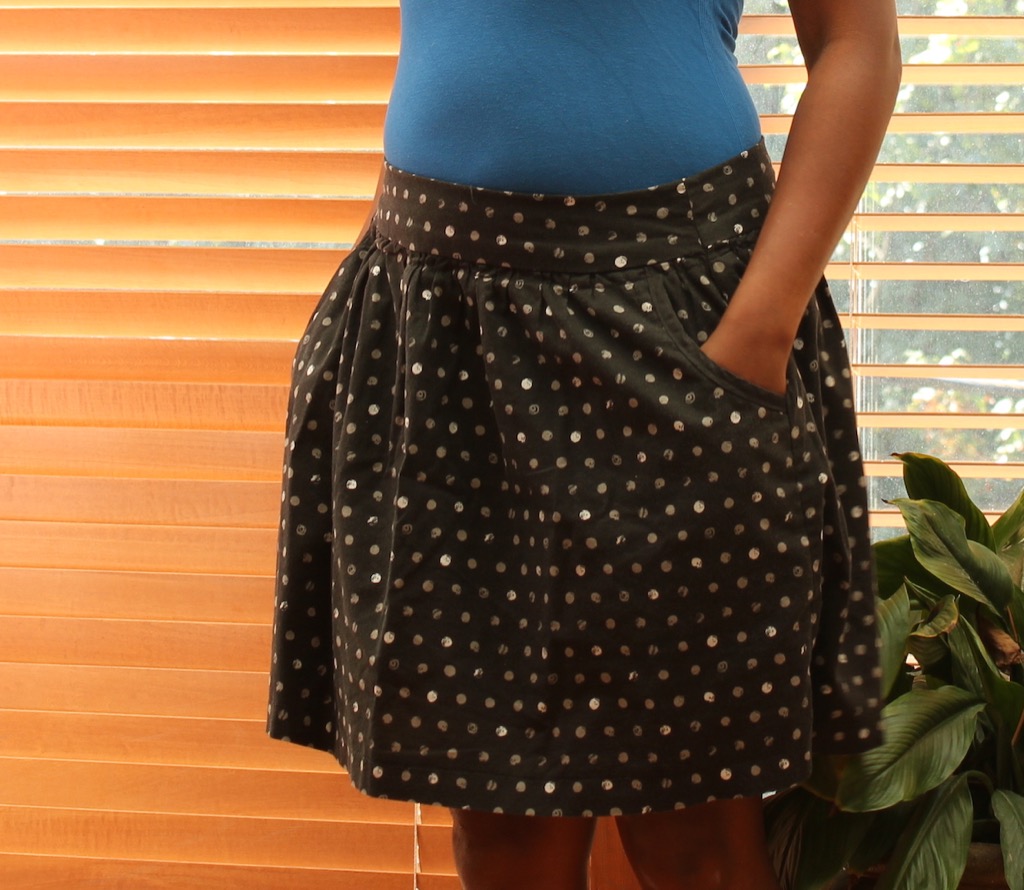 Happy, happy; joy, joy!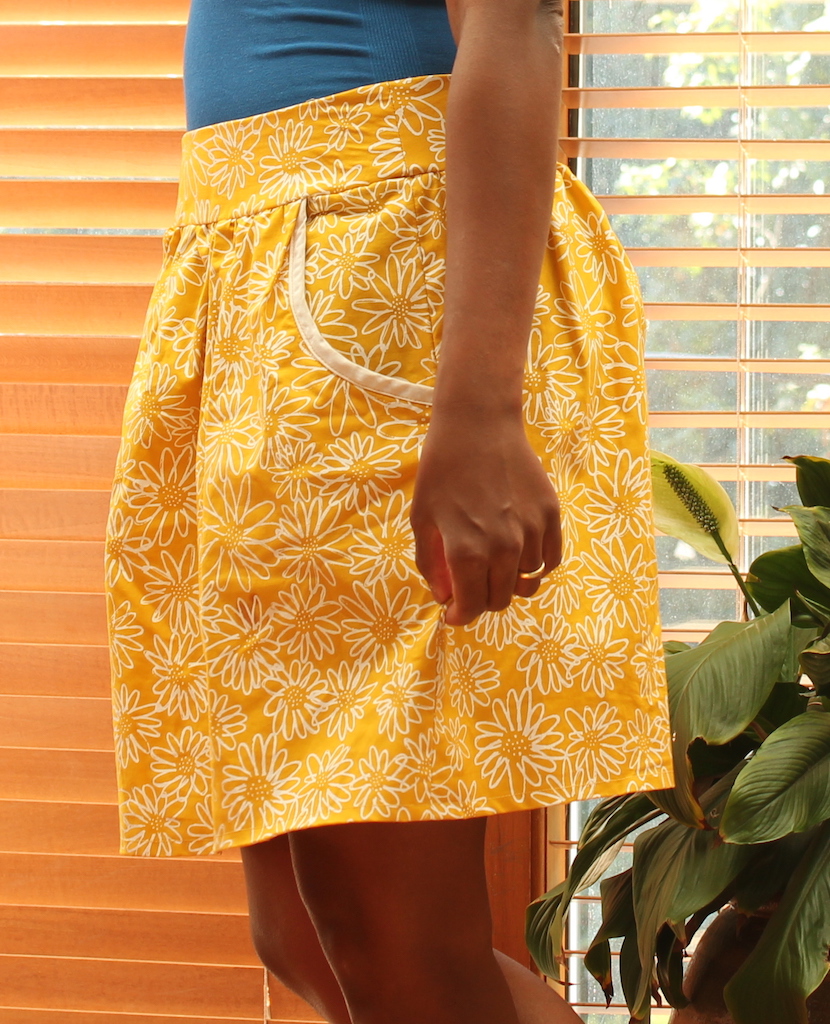 And the retro print (excuse the crinkled-ness; photo ops are rare in my busy days).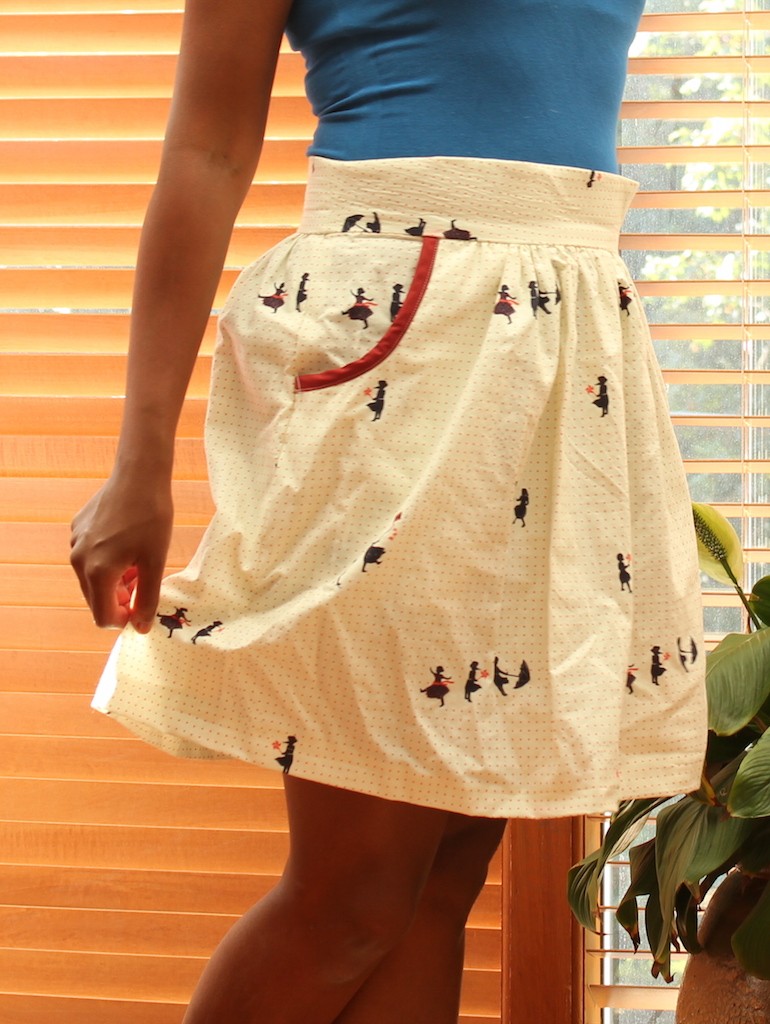 While in Maine, I picked up a pattern for an even easier skirt without zipper or yoke (Modern Gored Skirt by Crossroads). If the to-do list permits (hah!), I may even make one in a warmer fabric before summer comes around again.