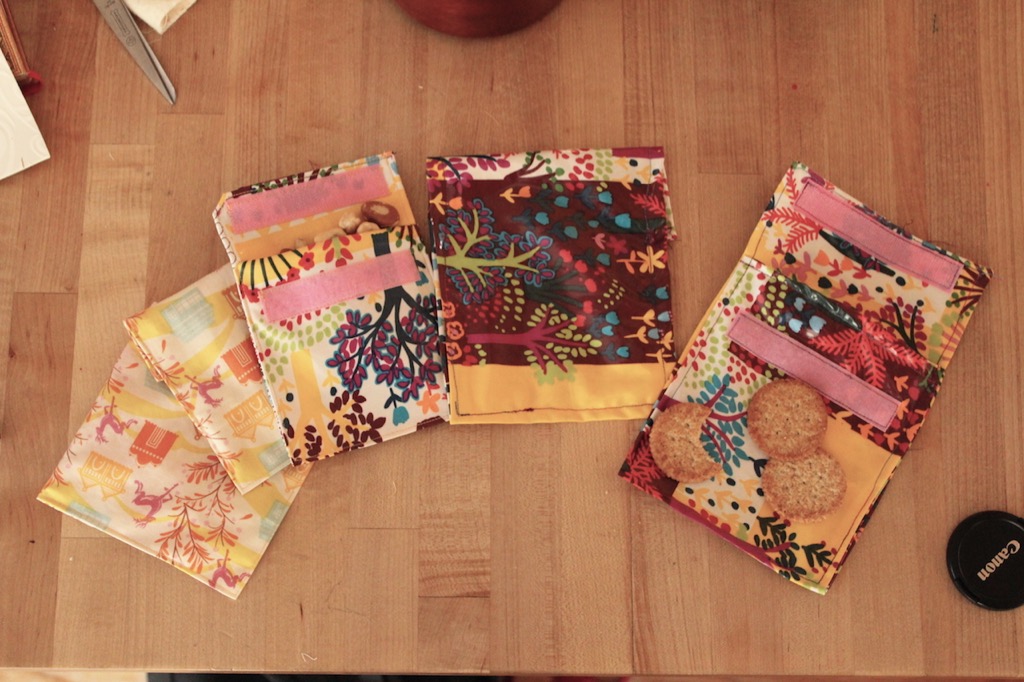 A nod to that time of the year: the start of Fall, school, and busy time in academia. These reusable snack bags made a nice Sunday afternoon project with my almost-7-year old. We've been using them almost everyday since for school/work snacks. They're made out of laminated cotton so
they're washable and wipeable. I was able to make three bags out of 1/3 yard (flower-tree print). By salvaging cotton from an outdated baby project, I made two more.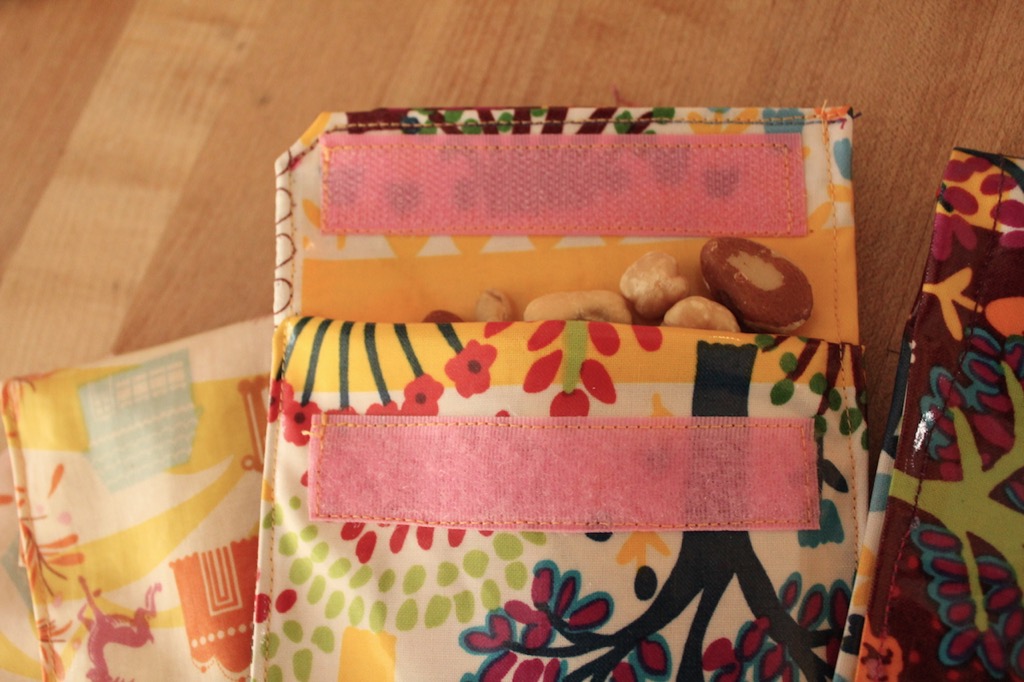 The project was perfect for beginner sewing with kids. The design was straightforward (we followed this great tutorial from DIYMommy). It involves some fundamentals of sewing:
folding and pinning the bags (we used plastic-coated paper clips, not pins). Even the 3 year old was able to join in here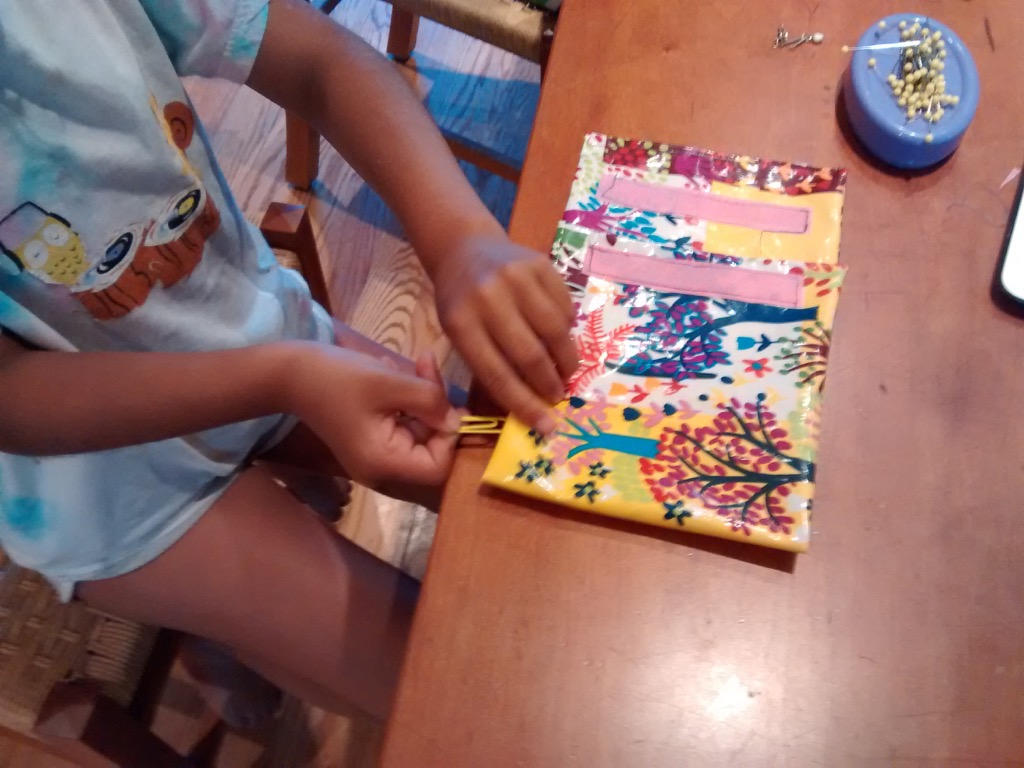 sewing with a straight stitch with backstitching at the beginning and end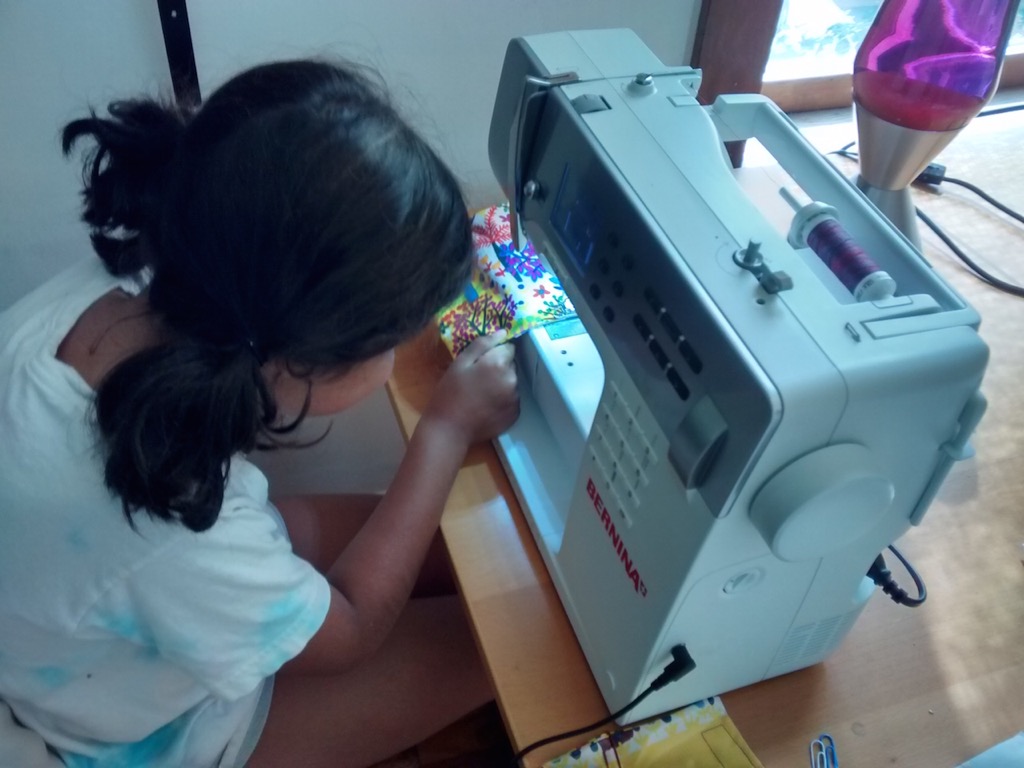 sewing seam with right sides together, turning it inside out and seeing the result
sewing velcro closures, not as complex as zippers.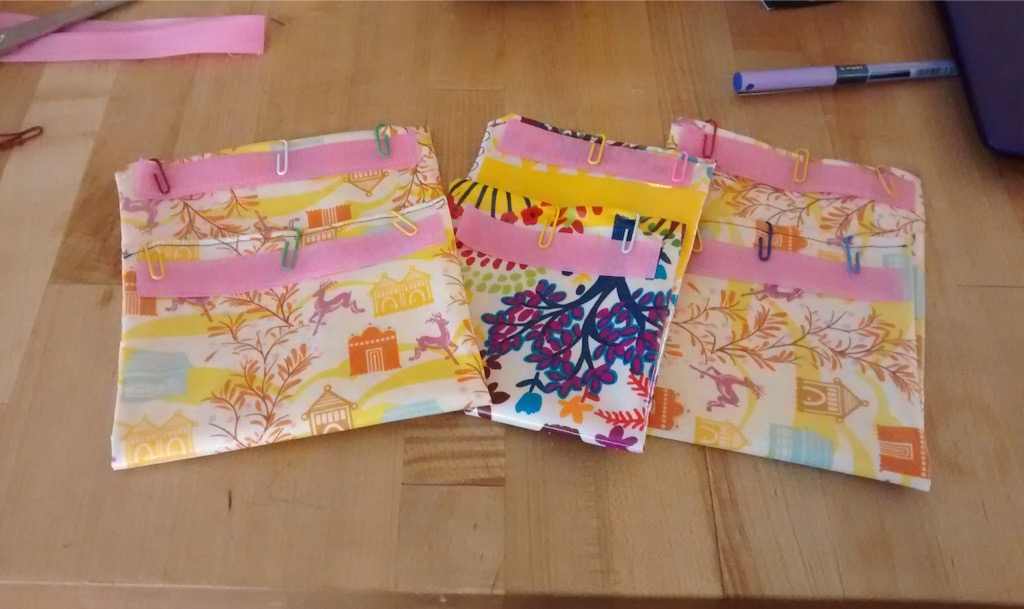 Within an hour and a half, you've made something useful and with some bragging rights at the schoolyard to boot. 😉