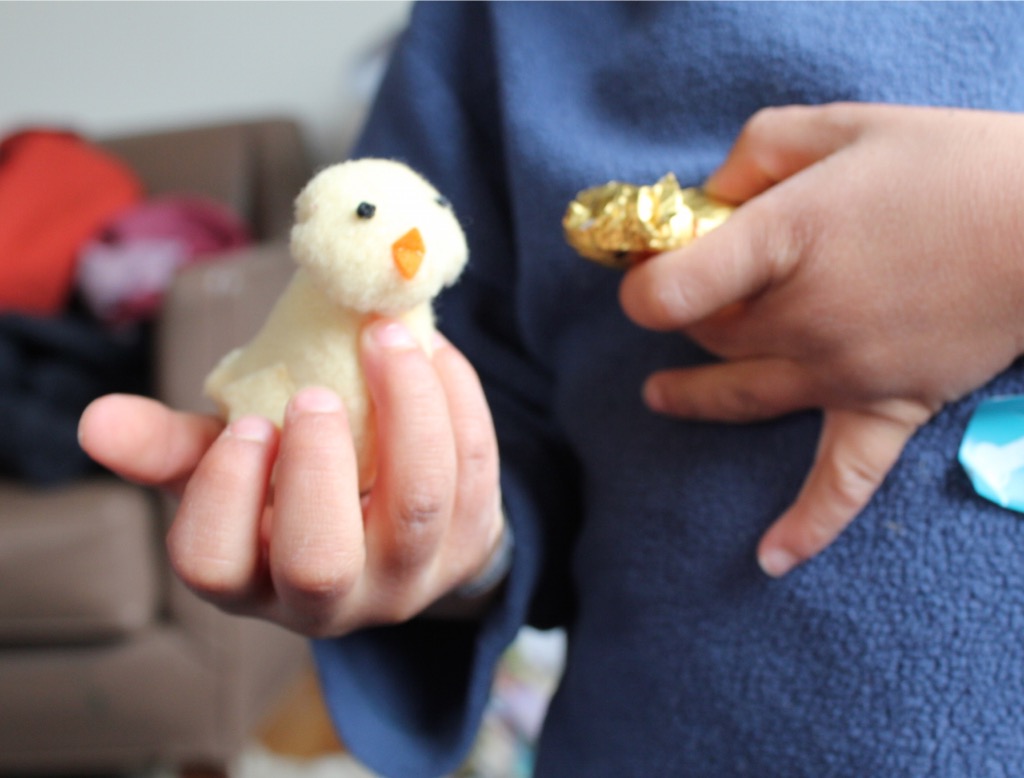 Brainwave when I saw the filler eggs at Shopper's — why not fill a couple special eggs with fluffy chickies? I had visions of the little ones running around cheeping with these long after the candy was gone.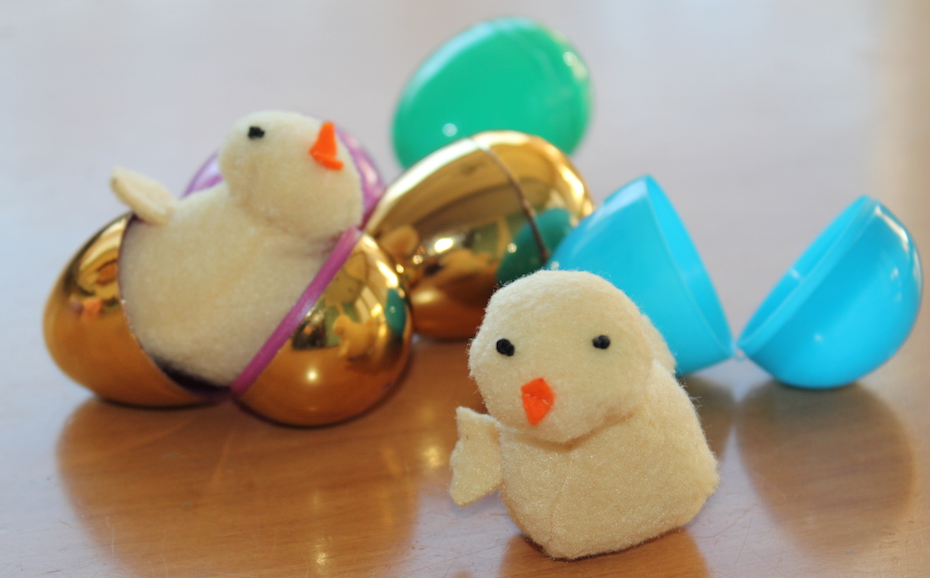 The chicks were very easy to make, and took me two and a half hours, with lots of interruptions. Very little sewing so they could probably be done by hand too.
The chicks are from the Hen and Chicks pattern made by the very creative ikatbag, and the construction used a number of principles seen in the construction of Mrs. Sow and her piglets. The material was all scraps, and even if you didn't have yellow fleece, you could probably make the chicks in other colours.
So here we go. Here is the fleece with a few basic pieces marked on – head, body, underside.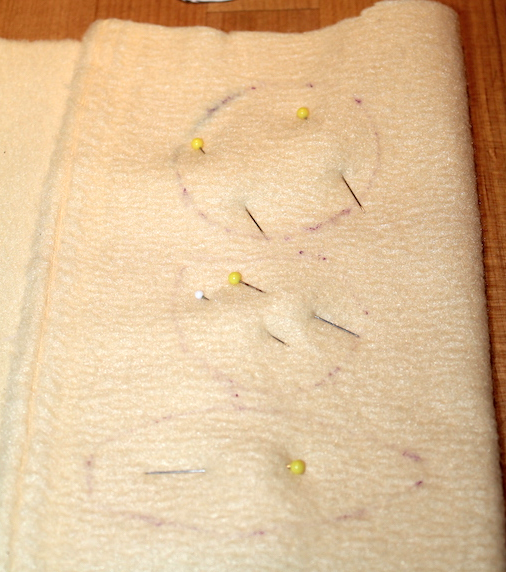 All the simple shapes cut out, some in 2's some in 4's (I was making two chicks).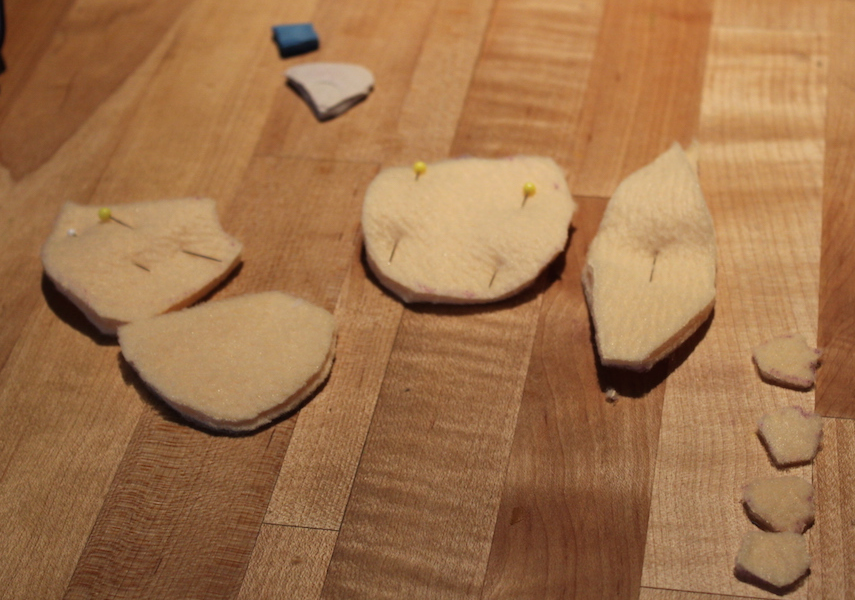 The feet are embroidered with orange embroidery floss. I recommend any maker of children's fluffy toys to have a basic set of embroidery floss in a range of colours. These packs are available at any craft store.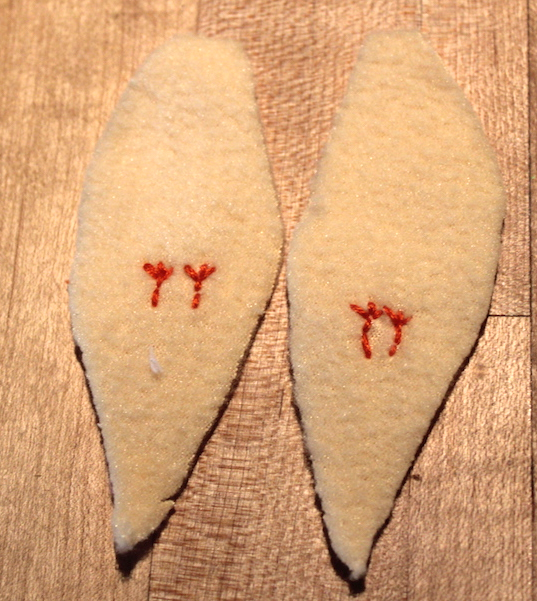 Prepare the head. The eyes are embroidered and the beak is simply sewn at the middle.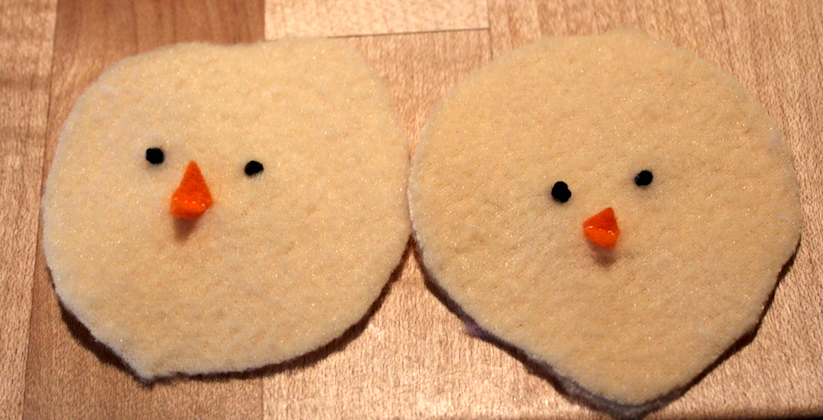 Here is the chick's body. On the left it's turned right-side out, and on the right, you can see where the seams have been sown. The wings are sewn on here too.

Here is a side view. The front cavity will be used to lightly stuff the chick.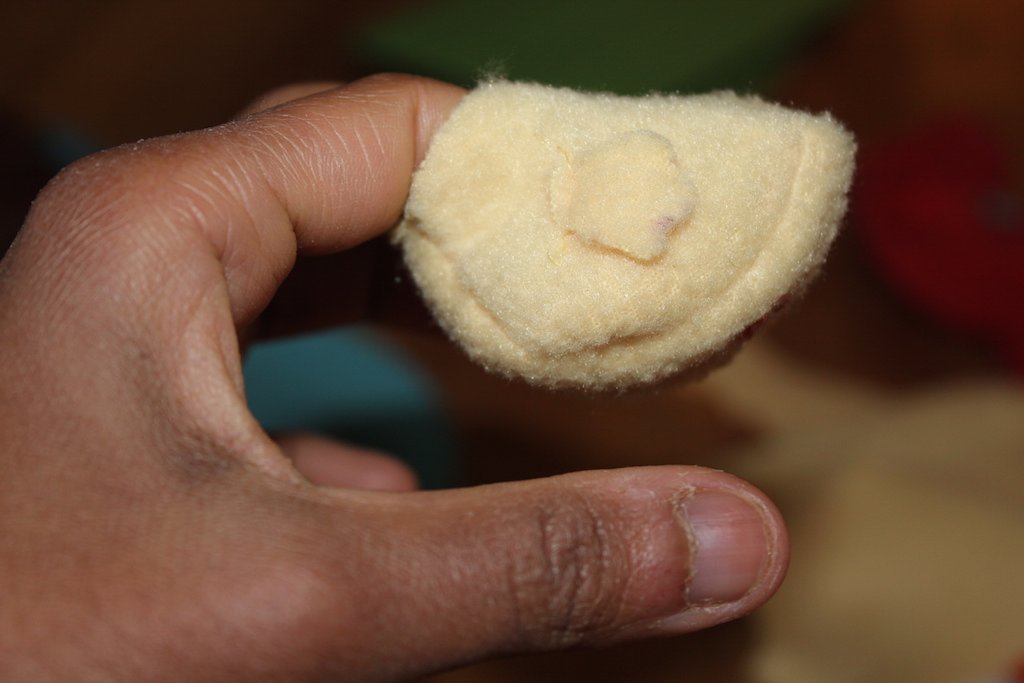 Here is the body and head after the stuffing is done (I used some wool roving). The circular head is drawn in to make a ball.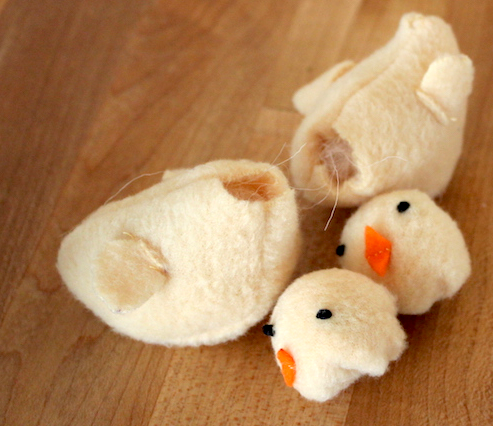 There you have it – fluffy little chickies for many hours of play, well after Easter is done!