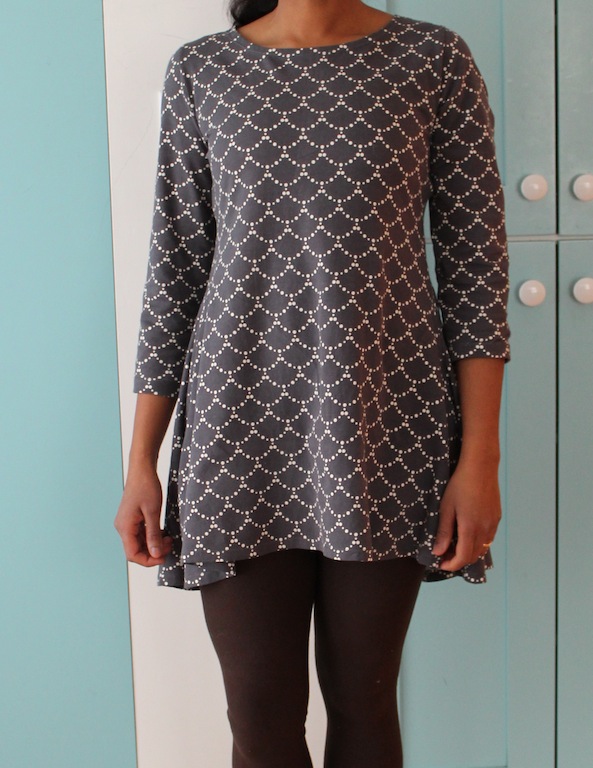 This is my first knit in a long time – the last one was in 2011, a maternity dress I had sewn using my beginner Singer machine. It's been four months since I made clothes, what with the pigs, the Halloween costume and the racoons. So I was very happy to use some the the Holiday break to catch up on my back-log.  In my experience knit prints are hard to come by, which is interesting considering that a lot of store-bought clothes involve knits. I snapped this one up (Bari J's "Emmy Grace")  in Rockland, Maine over the summer. The goal of this project was to sew a knit garment with the serger.  While it bolstered my confidence to look up Youtube videos of the process, (actually not), I needn't have – all the techniques I needed to learn
I learnt while learning to sew leggings.
Here is the pattern; I did view B.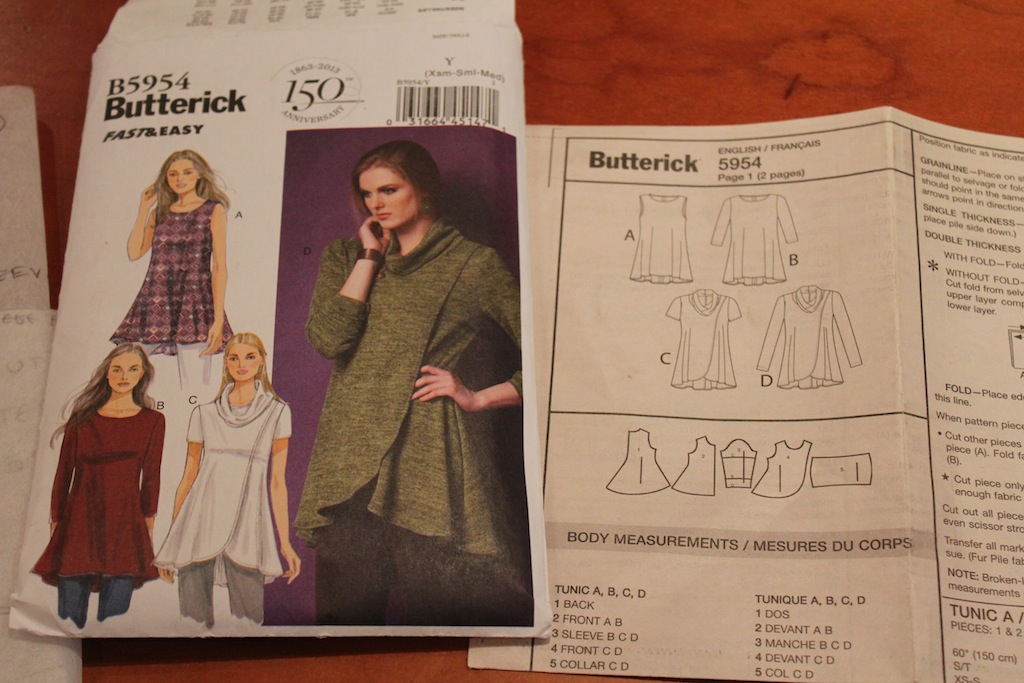 The pattern itself was easy: 1 front piece + 2 back pieces +2  sleeves – 5 pieces.  I sewed all seams with the serger, using stretch needles as with the leggings.
All hems were sewn using the twin needles on the sewing machine…as with the leggings . Here is a close-up of the neck: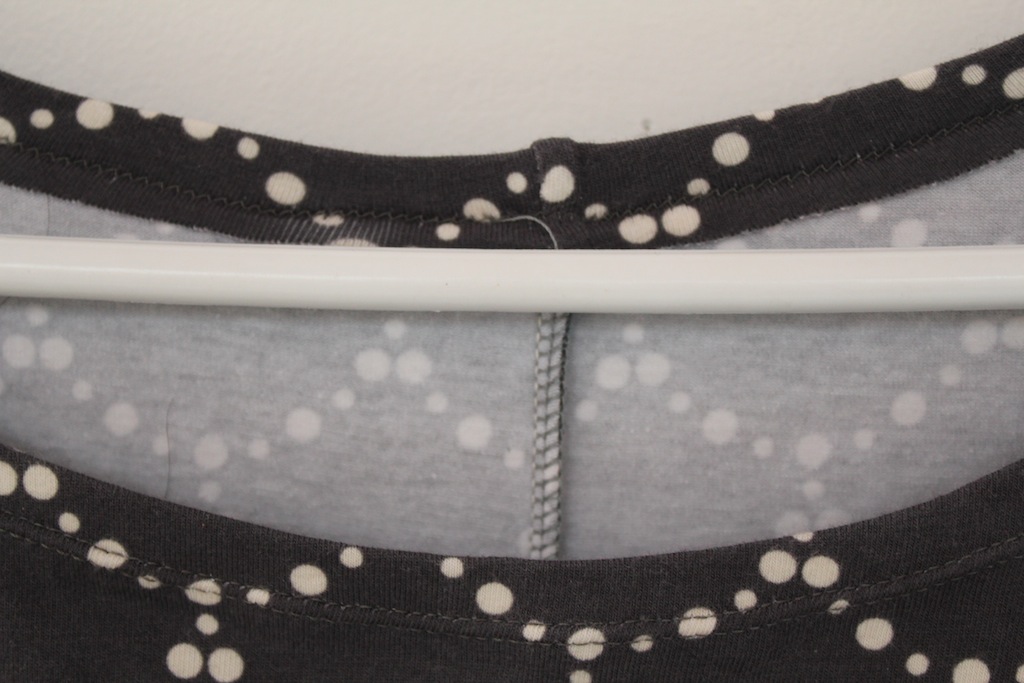 In the back, you can see the serger seam holding the two back pieces together.
As usual, I had to take in the sides dramatically (1 inch on each side). I did this with the serger, eyeballing the ruler beside the knife blade. There must be a better way to get a consistent margin, and I need to look into that.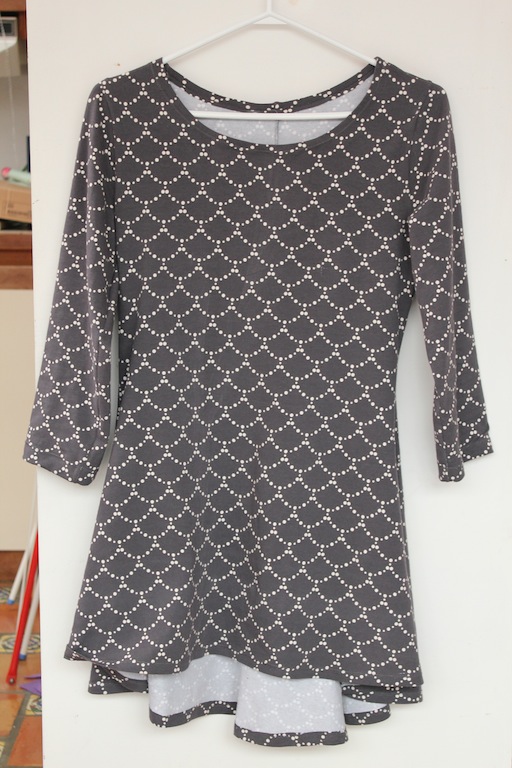 A good project to get back into garment sewing because it was pretty straightforward. This is a good go-to pattern, aside from the back draping longer than the front.
I'm already planning a second version in Leah Duncan's "Rush Hour Tan".  Now, onto the next project – Wiksten Tova III!