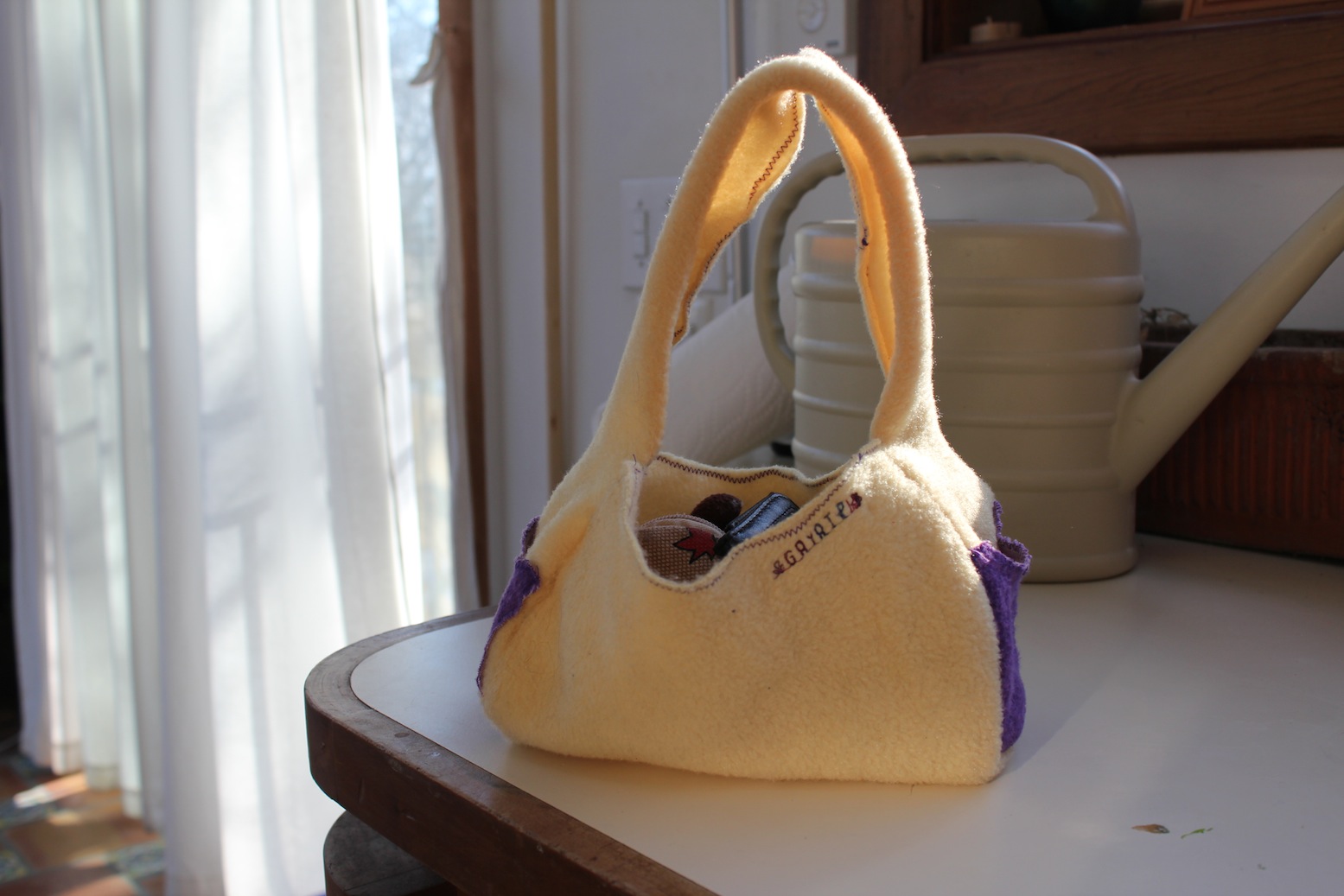 The coming of the new Bernina 330 in the house was a source of much excitement; for me, of course, but also for my 5-year old. She was able to run a few straight stitches on it at my work desk, and seemed keen to do more. I decided the best introduction would be a simple project that would give her a concrete product, and would take her through the moves. After some scouring on the Internet, we settled on this Quick Sew hobo purse.
Although the original calls for two layers of fabric – a base fleece and an upper ruffled layer – I stuck to the basic layer. I had some yellow fleece lying around from a bathrobe I had made for my daughter when she had been a toddler; perfect match.
We did the project in two  mornings, spread over two weekends. Let me lay out our respective roles, so you get a sense of what the 5-year old's share was.
The first morning, we printed and taped the sheets together to create the pattern (G aligned the sheets and taped them together).
We then pinned and cut out the fabric (G cut out a pocket piece twice, because the first didn't work out – a good lesson in getting things right).
I did the zig-zag stitch to reinforce the fleece edges, and did all the pinning. G stitched the side pockets and did all the stitching to attach the handles to the purse body.
We moved the Bernina over from my workroom to the coffee table, so that G's feet could reach the pedals. Along with her kid-sized Ikea chair, the arrangement worked beautifully. Her adjustment to the pedal didn't seem any longer than an adult would have taken. She learnt how to feed the fabric into the machine, pivot to turn a corner and carefully pause to remove pins holding two pieces in place.