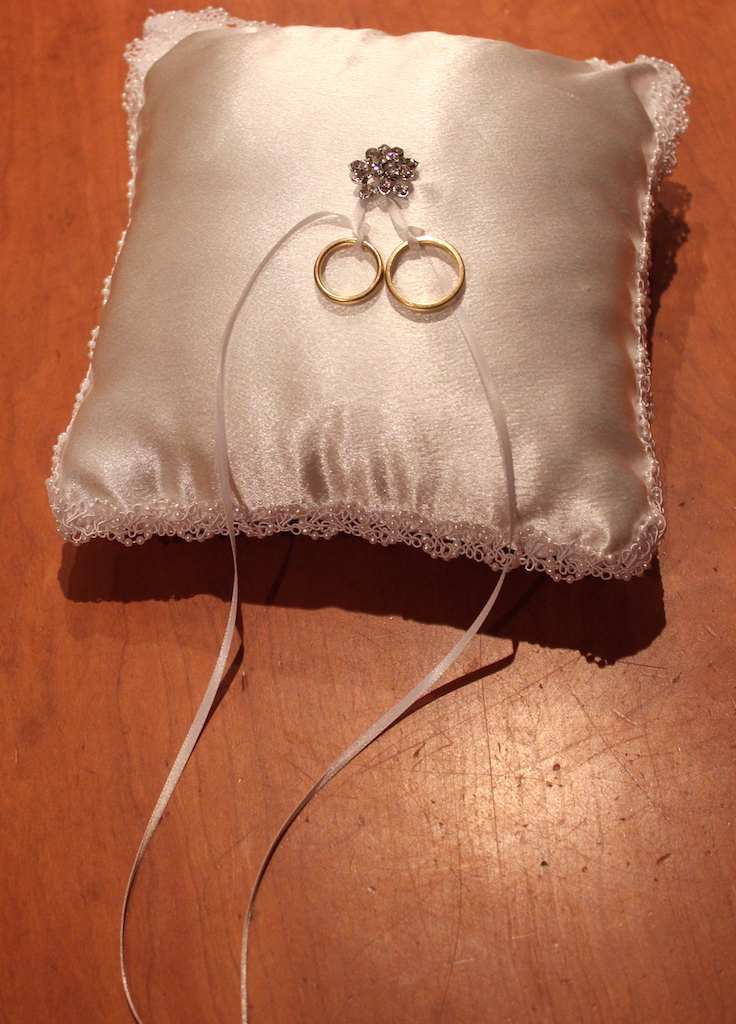 It's been a busy springtime, between a family wedding, innumerable children's classes, an unexpectedly fruitful job search, and work. My sincere thanks to the Kingkiller Chronicles and Kvothe for giving me one thing to focus on, through this time. In addition to this – or perhaps, because of this,  – the sewing projects of the past few months have been haphazard and generally resistant to completion. These have included:
Fluffy Wuffy bathrobe I – for my older one, status: complete, unblogged.
F.W. bathrobe II – for my little one (who of course, wanted one too), almost complete, unblogged.
A second Butterick knit tunic. Status: all but bottom hem is done. Completion hampered by sudden mysterious disappearance of said tunic (possibly buried in suitcases of glitzy Indian clothes)
A Waldren Negroni dress shirt for my guy. Status: To put it mildly, an unmitigated disaster.
So, sewing is not where I find my zen these days. Fortunately this pillow was simple enough to be completed (and on time, even!) without being grazed by the ongoing chaos.
Pillow: The construction is pretty elemental, and the shopping for this was fun. The base is two rectangles of white satin, sewn by machine three sides around and slip-stitched on the fourth side. The fluffing required an ungodly amount of polyfill. I did try to stuff it with roving, but that resulted in a lot of miscellaneous lumps and bumps, rather than a globally fluffy pillow.
The trim was handstitched, as was the rhinestone in the center. The latter I simply sewed to the top surface, instead of using a long dollmaking needle to sew through the top and bottom layers of the pillow (which would have created a dimple in the center, see this blog).
Amazing how pretty these easy details made the pillow.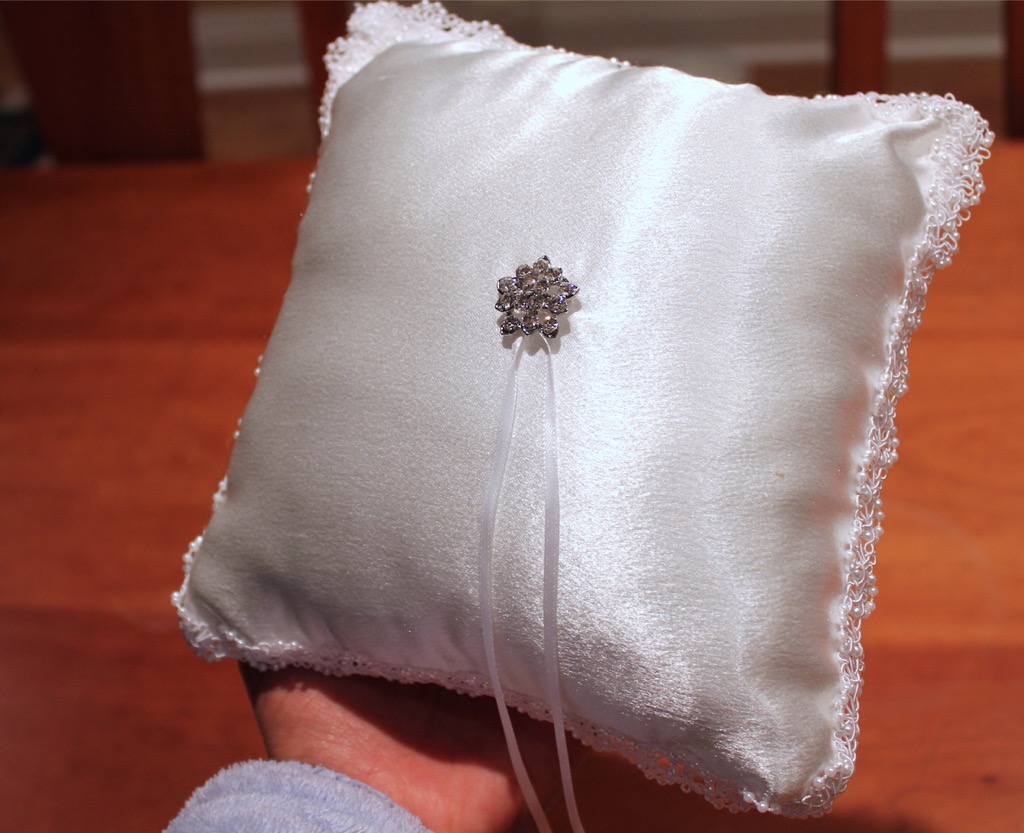 Close-up of trim and rhinestone.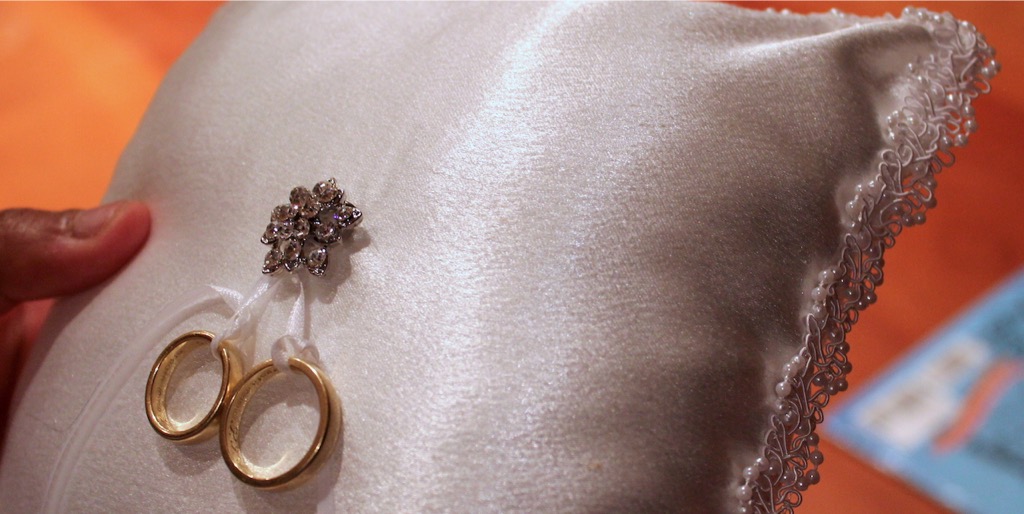 And finally the thin ribbon was hand-sewn on the center.
I'd say the hardest part of this project was making sure the pillow was the right shade of off-white.
So yes, this is the ONE thing I managed to bring to a respectable conclusion. More to follow, as summer (hopefully) allows me to focus and finish projects.