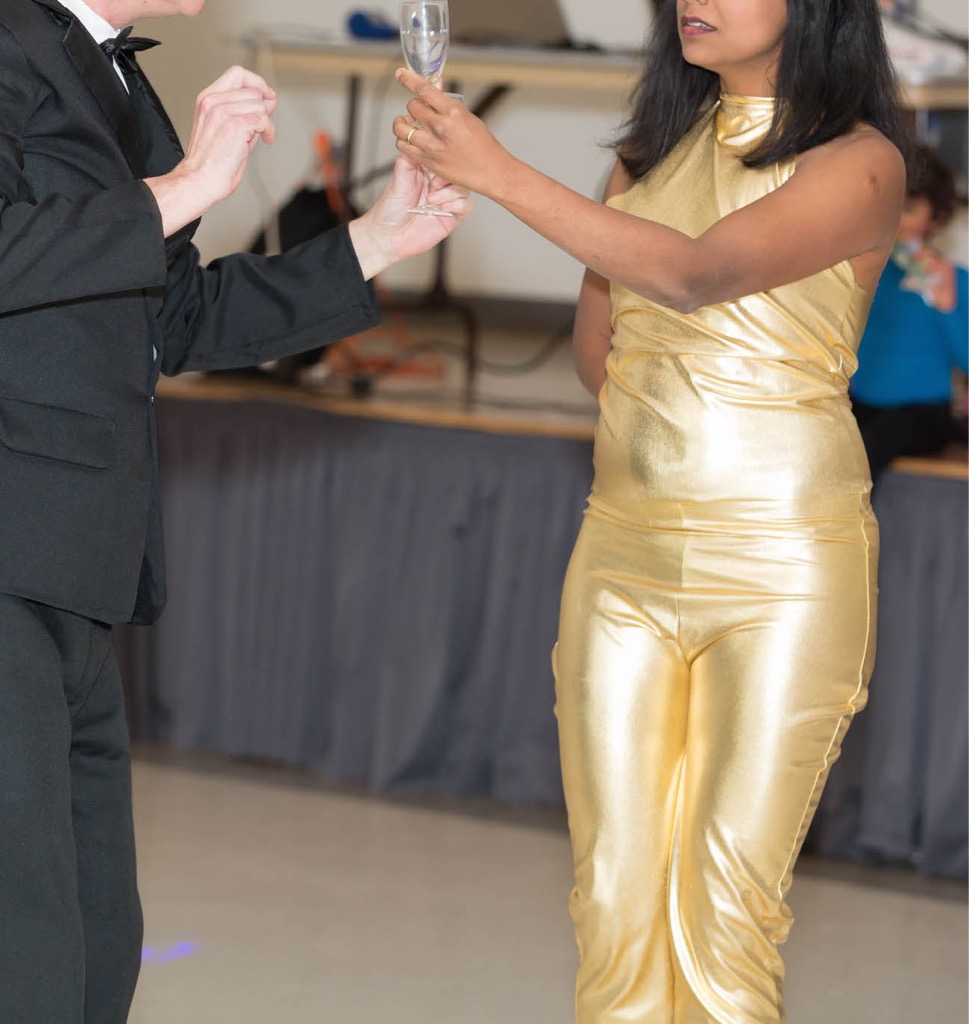 Photo credit: Sachin Rao
My guy and I attended a 60s/70s costume party as Bond and Bond Girl. How many times in life do you get the chance to strut about in a gold lamé jumpsuit/catsuit? If you're anything like me, once. Carpe diem, I say! Besides, it was either that or gold body paint, and this was a family event.
Another good reason to sew the catsuit (reason? you need a reason?) is that my proportions don't work well with standard-issue pants. Finding the fabric at Fabrictown on the Danforth really cinched the project. This outfit was quite easy to make, which I find very, very surprising.